Individual 12″ on 13⅞″ Clear Back Rigid (.080″) Changeable Sign Letters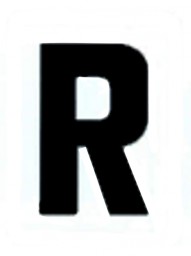 Individual characters (12″ on 13 7/8″ clear back .080″ Quality Image) can be custom ordered when a complete set doesn't contain a sufficient quantity of specific characters, or when a complete set is not required.
Minimum total quantity: 20 (10 when ordered w/box)
If you want more than one color (letters one color, numbers another):
Fill in quantity of each character you want in a specific color, choose style and color, then add to cart.
Click on "Continue Shopping".
Fill in remaining characters and choose other color.
IMPORTANT - Order carefully, returns cost money - read this before ordering.