6″ on 7″ Clear Back Rigid (.060″) DR Changeable Sign Letters - Set of 288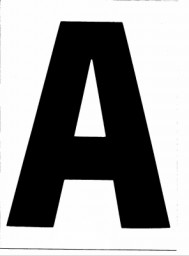 A set of 6″ on 7″ clear back .060DR rigid sign letters for changeable letter signs, includes letters, numbers and symbols.
If you have an enclosed sign (one with doors on it), the DR letters work exceptionally well. These letters are not available individually, only by the set.
IMPORTANT - Order carefully, returns cost money - read this before ordering.
Contents
Letters
Numbers
Symbols

| | |
| --- | --- |
| A | 12 |
| B | 6 |
| C | 6 |
| D | 6 |
| E | 12 |
| F | 6 |
| G | 6 |
| H | 6 |
| I | 6 |
| J | 6 |

| | |
| --- | --- |
| K | 6 |
| L | 6 |
| M | 6 |
| N | 12 |
| O | 12 |
| P | 6 |
| Q | 6 |
| R | 12 |
| S | 12 |
| T | 12 |

| | |
| --- | --- |
| 1 | 6 |
| 2 | 6 |
| 3 | 6 |
| 4 | 6 |
| 5 | 6 |
| 6 | 6 |
| 7 | 6 |
| 8 | 6 |
| 9 | 6 |
| 0 | 6 |