8″ on 8⅞″ Clear Back Flex Changeable Sign Letters - Set of 300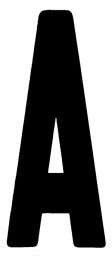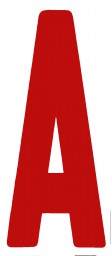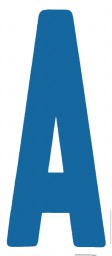 These 8" Condensed Flex letters can be ordered with Black letters and Red numbers, all Red, or all Blue. Choose the color from the drop down box above the Add to Cart button.
Not for use on enclosed signs (signs with vandal doors)
IMPORTANT - Order carefully, returns cost money - read this before ordering.
Box of 300 Contents
Black, Red or Blue
Red or Blue

Letters
Symbols

| | |
| --- | --- |
| A | 14 |
| B | 6 |
| C | 6 |
| D | 6 |
| E | 14 |
| F | 6 |
| G | 6 |
| H | 6 |
| I | 10 |
| J | 4 |

| | |
| --- | --- |
| K | 4 |
| L | 8 |
| M | 6 |
| N | 14 |
| O | 10 |
| P | 6 |
| Q | 4 |
| R | 14 |
| S | 14 |
| T | 10 |

| | |
| --- | --- |
| / | 4 |
| % | 5 |
| . | 5 |
| , | 4 |
| - | 5 |
| ! | 4 |
| & | 2 |
| # | 2 |
| " | 4 |

Numbers
Symbols

| | |
| --- | --- |
| 1 | 4 |
| 2 | 4 |
| 3 | 4 |
| 4 | 4 |
| 5 | 8 |
| 6 | 6 |
| 7 | 4 |
| 8 | 4 |
| 9 | 6 |
| 0 | 8 |