Wind Protection Kit Installation Guide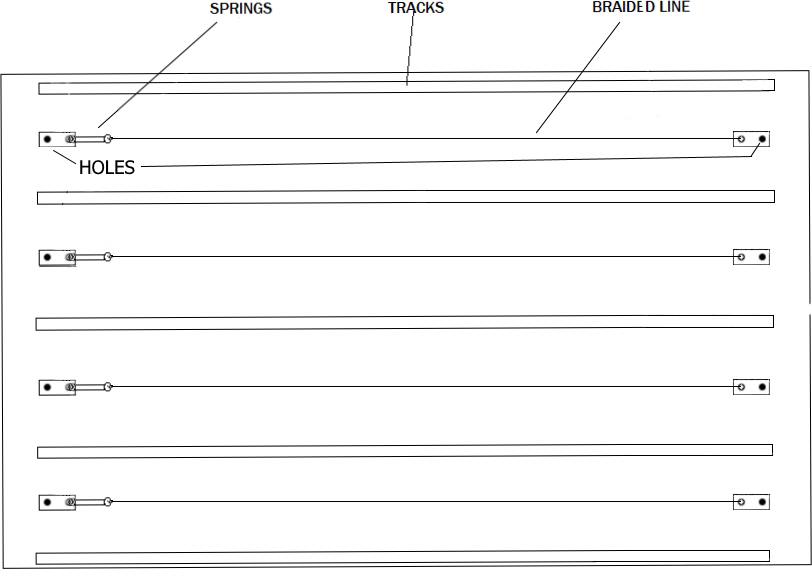 Using the drill bit provided, drill 2 holes between each row of track, as indicated. Use the 1st and last rivet that holds the track as a guide.
Next, remove the corner piece on the sign so you can slide the sign face out just far enough to reach the holes you drilled, about 8" or 10".
Using a bolt and nut, mount the tab and spring on one side and the two holed tab on the other side. When attaching the nut, hand tight is sufficient, no tools necessary.
Tie the line to the spring, then across the sign to the tab. Pull a little tension on the line and tie it off. Do not over tighten the spring. Place letters behind line to help hold them in place from wind.